About Brendan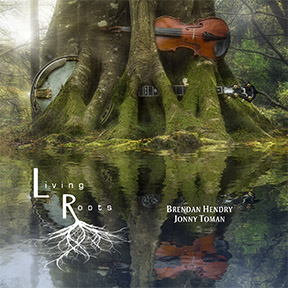 Brendan Hendry, fliddle player, hails from Bellaghy in South Derry. In 2016, Brenadan is releasing his new album with Jonny Toman (5 string banjo), called "Living Roots".

November 2008 saw the launch of the instrumental album "Tuned Up", an album which has capured the heart of those people who have listened to it and reviewed it.
FROOTS "this is an album so damned good that its essence should be bottled and force fed to all Irish infants"
FOLKING.COM "this is an album of the most beautifully pure music"
Mike Wilson FOLK RADIO UK, "tuned up is a stunning album a classic that will breathe new life into Irish Traditional music".
FOLK WORLD "this is something special" Alex Monaghan.
Live Ireland awarded by Bill Margeson "Instrumental Album of the Year 2009".
This was a fantastic achievement when you look at all the instrumental albums that were released in 2008 and up for this award.
Brendan Hendry's 2010 album "String Tones", was recorded along with Nodlaig Brolly and Paul McSherry.
Brendan has also won liveIreland's 2012 "Musician of the Year" award.
Also, visit my Facebook page and leave a comment! Thanks, Brendan.
Website Last Updated: