News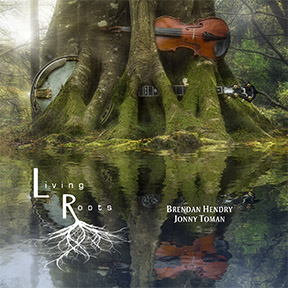 Living Roots
Brendan Hendry & Jonny Toman (2016)
2016 sees the release of the much awaited "Living Roots" album, by Brendan Hendry (fiddle) and Jonny Toman (5 string banjo).
liveIreland Music Awards 2012
Musician of the Year - Brendan Hendry
"This Northern Ireland fiddle player defines what it means to be an Irish musician. His style and taste are impeccable, and nobody deserves this award more. A stunningly gifted musician as evidenced on his two albums so far, Stringtones and Tuned Up. His grasp of the music and soulful playing is what the Irish fiddle is all about. As with all the great musicians, when you hear this artist playing the fiddle, you are hearing Ireland. A master."
- Bill Margeson
Also, visit my Facebook page and leave a comment! Thanks, Brendan.
Website Last Updated: